May 17, 2009 // 11:14 AM
I set my brother's undies on fire - just kidding. :)
I don't like

ag

. Seriously,

ag

is such a bore. Half yearly for

ag

is tomorrow actually. I don't want
to study, but there is so much to study..

blehhh

. I'll study later. I haven't even finished reading Shane either,

i'm

such a rebel.



Hmmm

.. i had tutor today. We had a test,
i was full stressing yesterday, doing my homework till like.. 11. JUST FOR TUTOR!

Blehhhhh

! It took longer cos i was

texting

Michelle as well, aha. Strange kid she is. We read about some stuff about girls today who believe that being sexy give
s them self worth. Aha, the writer used '

poo

poooing

'. What does that even mean? Well, it was from a University magazine so.. i shouldn't be expected to understand.

Ahaha

, there was this girl on
this pole, she was upside down and i seriously didn't know which way the p
aper

went.



Hmmm

.. she sent me this really funny text. She wants a

tragus

piercing and it just shocked me. Like,
really? It looks funny.. well.. on her it would.

She's
wanted it for '

agessss

'.

Well, it's her choice, i shouldn't get in the way - i guess. I just don't want her to waste her money on something so small. I only say th
is cos it really would. I want whole row of piercings on my ear.
It'd be like a voodoo.. ear,

lol

.

Muahaha

! IT'D TONE MY 'INNOCENCE'
DOWN.

Reallllyyy

! How expensive would it be!

AWWWW

! I LOVE IVY'S SURFACE PIERCING.

AHHHH

! I COULD JUST TOUCH IT ALL DAY. IT'S

SOOOOOO

COOOOOOLLLLLL

. I

should

take

a picture.

IT'S

SOOOOOOO

AWEEEESSSSSOOOMMMEEEE

.

You'd think so too if you saw it. IT'S AWESOME AS ME.

MUAHAHAHAHA

!
I don't think she wants me to take a picture of it though, I think she s
hould show it off, so freaking sexy

brothheeeerrrrr

. I'd never get one cos

i'm

too much of wuss but then if i got one it'd be proof to my future that i was freaking awesome.

After one failed attempt of

tryi
ng

to skate,

i'm

too lazy to try now. I FELL DOWN

TWICE

ON MY BEAUTIFUL BUTT.

YEAH, THAT'S RIGHT - MY SACRED BUTTOCKS

. The only filled thing on my body.

Blehhhhh

!

I think i should go on

Myspace

. I haven't discovered any new bands lately. Ah,

i'm

so easily

distra
ct
ed

. OH MY!

AHHHH

! I think

i've

found the best birthday party destination would be on five days after my birthday,

ju
mping

up and down to the sounds of Parkway Drive.

Ahhhh

, i wanna go. I COULD GET A SHIRT.

MUAHAHAHA

! I like shirts. Aha, Ivy didn't get me a shirt. Didn't have enough money. Her and Andy saw a weird guy mos
hing alone,

lol

,

lol

. Poor guy. I

could've

danced to the Batman theme song. I think i may be a little obsessed with the Batman t
heme song. I know, it's so random. 9D ARE DOING SOMETHING ON BATMAN!

AWWW

!

JEAL
O
USSSSSS

.

Anyways, about Parkway Drive. I have a huge poster of them which i haven't put up yet c
os

i keep forgetting to buy

Blu

Tac

.

AHHH

! AUGUST BURNS

RED

ARE GONNA PLAY AS WELL!

AHHHHHHHHHHH

! I WANNA GO. I like August Burns Red. The

Archi
tects

are playing too, i don't know w
ho they are but i have a poster of them. Maybe i s
hould

check them out, right? Hey, they're pretty alright.

Weeee

! Oh, now i really, really wanna go. It's in August a
s well, the month of my birthday and August Burns Red are play
ing

too..

August

-

August

Burns

Red

, get it? But seriously, i want to go. The tickets are already out. Only $37.40 as well! My parents would probably take it into consider
ation

cos it's on a Saturday. It's on a Saturday at 7pm in Luna Park.

AWWW

! I COULD SPEND LI
KE

A WHOLE DAY AT LUNA PARK THEN SEE THEM.

THAT'D

BE AN AWESOME BIRTHDAY.

BEST BIRTHDAY EVER.

I hope Ivy and Andy's parents let them go, so they wouldn't have to sneak out! I w
ant Michelle to go,

awwww

. I really wanna go. I think Parkway
Drive is gonna be mentioned in every entry i post.

Ahhh

,

i'll

just keep

complaining

till my parents come to a decision
.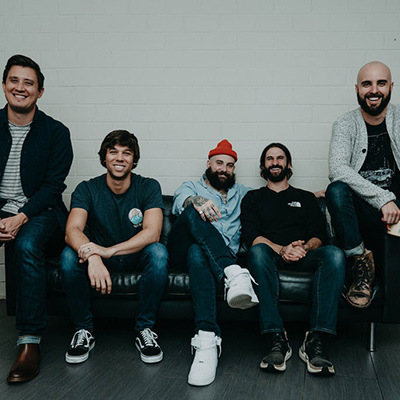 Guess what? Today while i was walking, i noticed the train station being closed. I got stressed so i started to text Kitty. It was pretty stupid what i did, i was

texting

her while i was crossing the road. I know, it's so stupid, not to mention i could potentially get run over or even

walk into a pole

as i did!

What's up with the free loves on

Bebo

thing? I think it's stupid. Who cares about love, right? What's so great about it? By having a lot of loves, does it show you're popular or something, why do people actually join this stuff? Strange, strange kids.


Michelle is a very good bud of mine. Even being good

friends

, i still don't understand why she's so strange. For example:

I'm too sexy for my chocolate, to sexy for my caramel, to sexy for my ears too sexy for my nose.

Caramello

Koala is a slut! Lets everyone put their mouth on him, lets everyone wrap their hands around him. Let people lick his insides.

Ahhhhhh

!
I'M EATING A

MUPCAKE

!