September 11, 2009 // 7:17 PM
My brother's black jokes (so racist but you know it's funny):
Q:

What do you call a black guy with lice?


A: A lamington

Q:

What do you call a black guy with an afro?


A:

A microphone



LOOK AT THIS. AHAHAHA, IDIOT. What the hell?! Who asks that?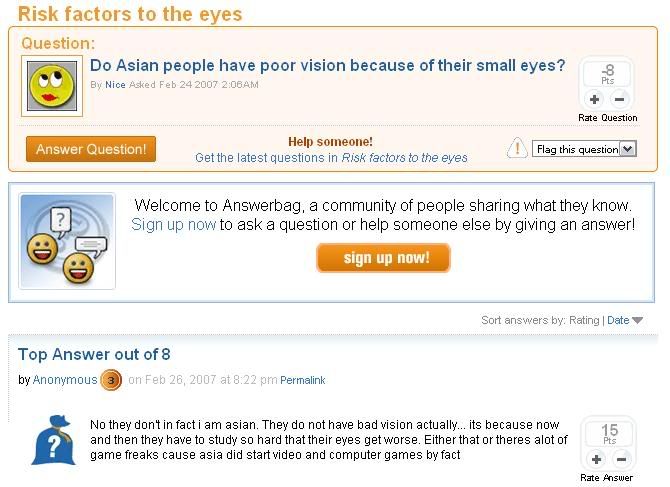 Enough about racist jokes. Hmmm. Hey! It's Lisa and James' birthday.

JULIA USED THE BAG TODAY! She gave me a manila folder. I THOUGHT A MANILA FOLDER WOULD BE PLASTIC. I guess not then. I ACTUALLY REMEMBERED DANICA'S WORK. WOOO! I am so trustworthy! Wooohoooooooo!

TRACEY LOOKED SO CUTE. AWWWWW! Chips loves her. (L) Jennifer wore a nice looking Chinese shirt. Ahahaha, see through too. ;D

In Ag we thought we had a free period.. but we didn't That teacher had us.. he was scary.


BLOODY HECK, I HAVE TO GET OFF THE COMPUTER NOW AND IT'S ONLY 9:08. Far. I'M HAVING SO MUCH FUN DOWNLOADING. I guess i'll journal my day. Argh.


Give me $200.